The San Diego Reader recently posted an extensive detailed piece on the story of Revolutionary Comics who produced a series of notorious unauthorized comic book "biographies" of various Rock groups. The Beatles were published in several issues.
The blog post included this this unused cover art for "The Beatles Experience" #5 featuring the Fab Four and their significant others.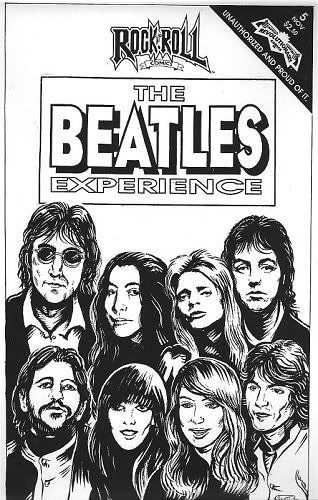 I thought I'd seen most of the Beatles comic art out there, but this was a new one for me.