Perhaps one of the largest and most comprehensive Beatles books yet produced is due to start shipping in December. The Anthology of Beatles Records is a two-volume slipcased set totalling over 1,300 pages and with more than 4000 color images.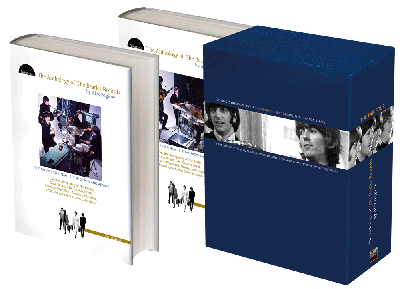 This ambitious work aims to cover all the Beatles vinyl releases from 1963 till the present issued in UK, USA, Canada, Israel, Germany (East and West), Switzeland, Austria, USSR (Russia and some former Soviet Republics). It ialso ncludes a price guide. You can find out more about the book at the publishers website, and even take a look at some of the interior pages.
The Anthology of Beatles Records retails for 208 Euros.